Pubic House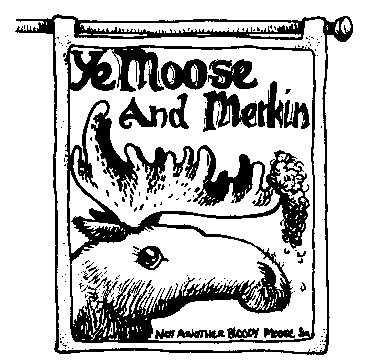 While some of the cabal were bumming around Brighton with Anne Wilson and Michael Abbott in the pouring rain and bitter wind late this summer, we passed a pub called the Gull and Gherkin.We were shocked by this blatant rip-off of the fine Firkin range of pub names, and thought that if one were intending to flatter in this manner, one would at least be looking for a more interesting rhyme for Firkin. Meanwhile, we'd been wondering for some time whether Plokta should have a theme pub. Sue helpfully obliged.
I have the I Spy Book of Pub Signs, but this one doesn't appear to be included.
"What's a merkin?" asked Anne.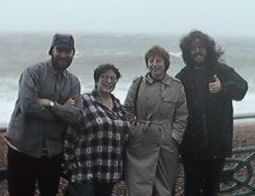 Oh, I do like to be beside the seaside
(Steven, Alison, Anne Wilson, Michael Abbott -- Brighton beach, summer '96)

---
Visit the Plokta News Network: News and comment for SF fandom