Contents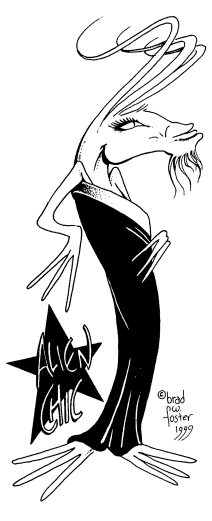 Cover Illustration
SMS
A colour reproduction of the cover of the original paper fanzine.
Editorial
The editors explain why this issue isn't late.
A Beginner's Guide to Self-Mutilation
Alison Scott
Alison ruminates on the delights of punctuation. The rest of the Cabal are just surprised that the hot air didn't all leak out.
"...And I Would Like To Spank Stephen Baxter..."
Alison Scott
This report brings you all the dirt on Seccon that'll fit into two columns.
Gu*nness is Good For You
Alison Scott
Marianne's little known avian exploits are recounted.
Shopping Habits of the Camiroi
Steve Davies
Five go mad in the Trafford Centre. A searing exposé of modern consumer society.
Letters of Comment to Plokta
In which Michael Abbott is variously mistaken for Jethro Tull, Greg Pickersgill, Eric Idle, Grigori Rasputin and Tobes Valois.
Vijay Pulls it Off
Alison Scott
A Reconvene con report with an unfortunate tendency to dwell on the seamier side of the con (and if that doesn't get people to read it, nothing will).
Everybody's Free (to send us letters)
Steven Cain
Look, it's a meme, ok? Or the Zeitgeist. Or perhaps it's just something in the (San Pellegrino) water.
Mind the Gap
Alison Scott & Avram Grumer
Alison goes underground, but leaves it to Avram Grumer to wax poetic on the New York subway system.
---
Plokta is edited by Steve Davies and Alison Scott (paper version) and Mike Scott (web version). It is available for letter of comment (one copy is fine, we pass them over to each other), trade (3 copies if possible, please), contribution or baby wrangling.
Artwork by SMS (cover), Brad Foster (this page), Sue Mason (Dr P and Wombats; Piercing; Marianne & Toucan; Camiroi; Gravestone; Pandas), Teddy Harvia (Virtual Award; "It's a Drag"), Joe Mayhew (Denture Fairy; Tick, Tick, Tick), Sue Jones (Repro Room), Mae Strelkov (oil paintings), B*rds*ye Inc (Captain B*rds*ye).
Photos by Steve Kyte (Sue as milkmaid), Alison Scott, Steve Davies.
Digital Manipulation by Alison Scott.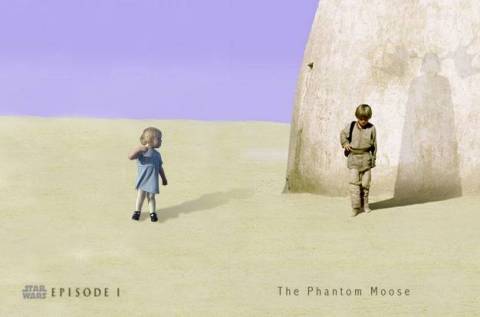 You are strong in the moose, young Anakin

---