The Plokta Guide to Genital Election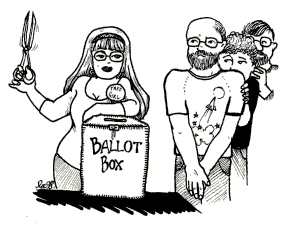 Ted White tells us that male fans pay no attention to fannish credibility or history when voting for TAFF, but instead rely purely on their lower instincts. This may come as a surprise to those TAFF voters who have recently selected famous sex kittens such as Martin Tudor, Dan Steffan and Abigail Frost. Nevertheless, we thought that if you were considering voting with your gonads, we would do whatever we could to help.

Plokta is of course strictly neutral in the matter of this year's TAFF race; Alison is one of Vijay Bowen's nominators, and Steve is one of Sarah Prince's nominators. So we weren't sure what service we could provide to hormone-driven UK voters. Nevertheless, we thought it would be instructive to ask each of the candidates to send us some photos of herself in the sort of gear that she likes to wear in her spare time. They duly obliged. Here's Sarah, with her helmet and fire truck: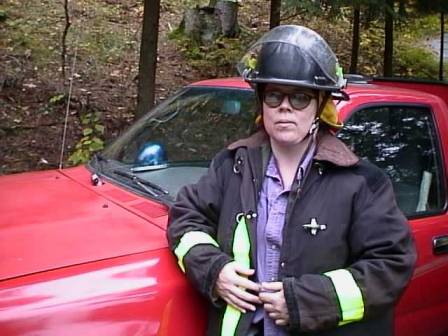 And here's Vijay, with her remarkably straight-laced panniered corset: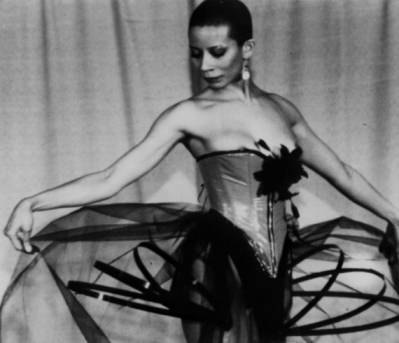 Captain B*rds Ey* informs us that he has already voted with his gonads. But he didn't mention which candidate he voted for.

---
Visit the Plokta News Network: News and comment for SF fandom